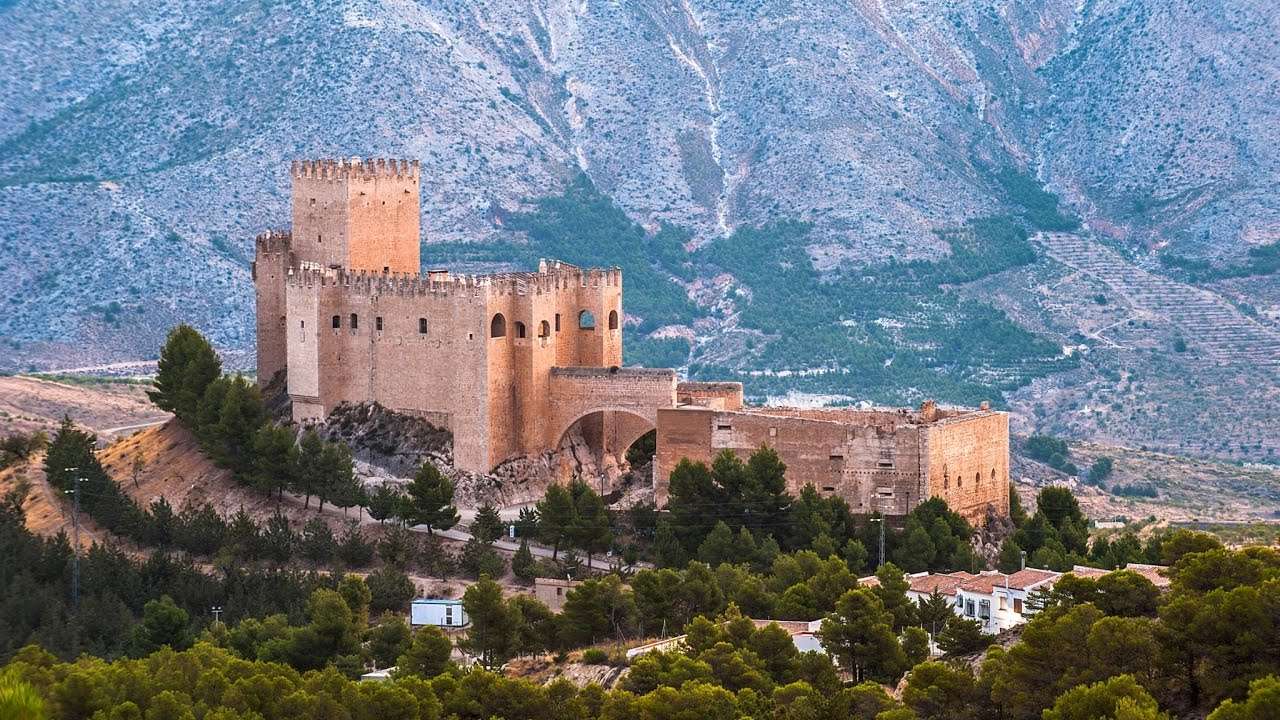 It is easy to see why The Castillo-Palacio that crowns the centre of the town considered the most presitigous attraction at Vélez-Blanco. It is regarded as one of the jewels of the Spanish Renaissance, and on the approach to the Castillo, it is easy to see why. There is a humbling sensation that occurs to most people when they are in the presence of greatness.
Some visitors have a tendency to put themselves in the mind of the people who designed and built this marvel of engineering over 500 years ago.
The local area and the climate are almost as they were. It is easy to get lost in thought just soaking up the ambience in the area that surrounds you.  A National Historical Monument, it rises up above a rock more than 1000 metres tall, and showcases spectacular views of the surrounding area.
The municipality of Vélez-Blanco forms part of the Sierra María-Los Vélez Natural Park and the Ruta de los Castillos (route of castles) through Andalucia. This tourist spot and is a firm favourite with lovers of rural tourism and sports as it is for lovers of culture and history. The Almacen del Trigo information office has information on the town and the surrounding Natural Park.
Other stand-out buildings include the Iglesia de Santiago Apóstol, from the 16th Century, which has some gothic elements to it, as well as Renaissance and Mudejar; The San Luis Convent, from the same century, with a plateresque door and a small mudejar tower; and the Fuente Caños de Caravaca, from the 18th Century.