THE ULTIMATE ENDURO EXPERIENCE IN SPAIN
We have a brand new deal for you!
ALL INCLUSIVE SHORT WINTER BREAK IN SUNNY SPAIN
– AVAILABLE THIS DECEMBER TO END JANUARY 2019-
3 NIGHTS ACCOMMODATION & 2 DAYS RIDING OUR KTM ENDURO BIKES
TO INCLUDE: 
ROOM / RIDING / LUNCH / 2 GOURMET STYLE EVENING MEALS / AIRPORT TRANSFERS 550 EUROS PER PERSON
NON-RIDERS WELCOME / ACTIVITIES AVAILABLE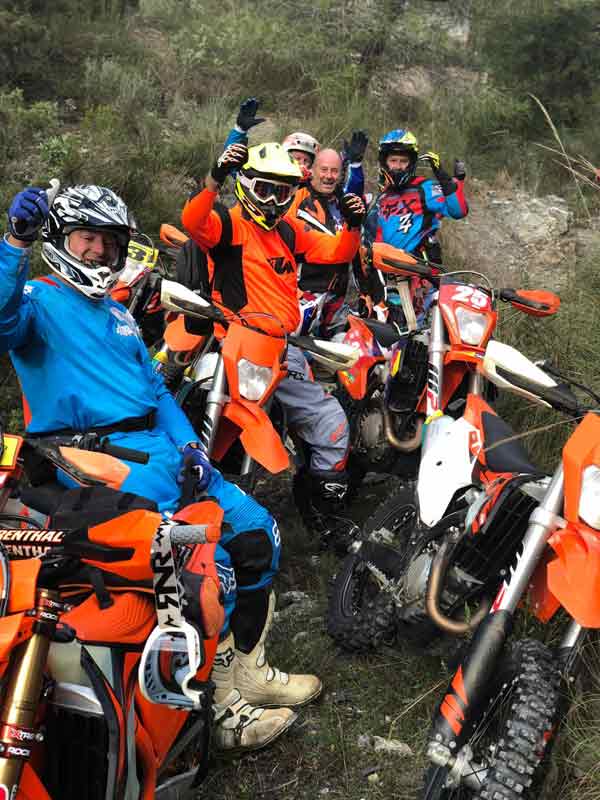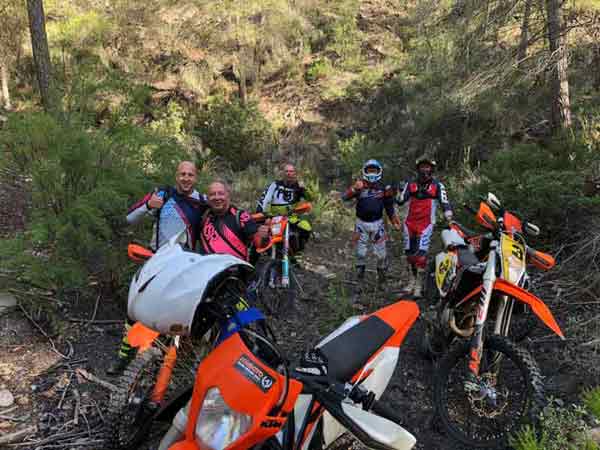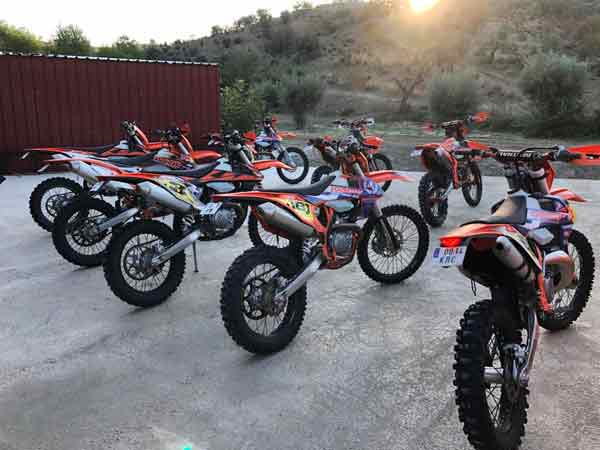 Since 2003
Enduro riding in Spain
Solmoto provides the best enduro riding in Spain. Solmoto's enduro holidays, short breaks and training schools consistently get great reviews year after year. Around Solmoto's base in the mountains above Lorca, there are hundreds of kilometres of perfect enduro terrain from simple forest trails to actual world enduro championship routes and stages
Come ride enduro with Solmoto in Spain and we guarantee you'll enjoy our personal service, tailored specifically for you. We'll make sure you get the most from your enduro riding days and stay. Whether it's coaching to improve your enduro technique, having fun on a great enduro bike or simply want to be guided through the hundreds of kilometres of spectacular trails and routes in the foothills of the Andalucian mountains.
Solmoto uses KTM 450 EXC and KTM 350 EXC bikes
The new KTM 450 EXC is our choice of motorcycle here at Solmoto enduro in Spain, we find they are ideal for both novice and expert riders. We also have KTM 350 EXCs if you prefer!
Our fleet of KTM 450 EXC and 350 EXC bikes is expertly maintained by mechanics with years of specialist KTM experience. Our KTM enduro bikes are fully prepared before every trip and are test ridden to ensure you get the full KTM buzz!
foothills of the Andalucian mountains.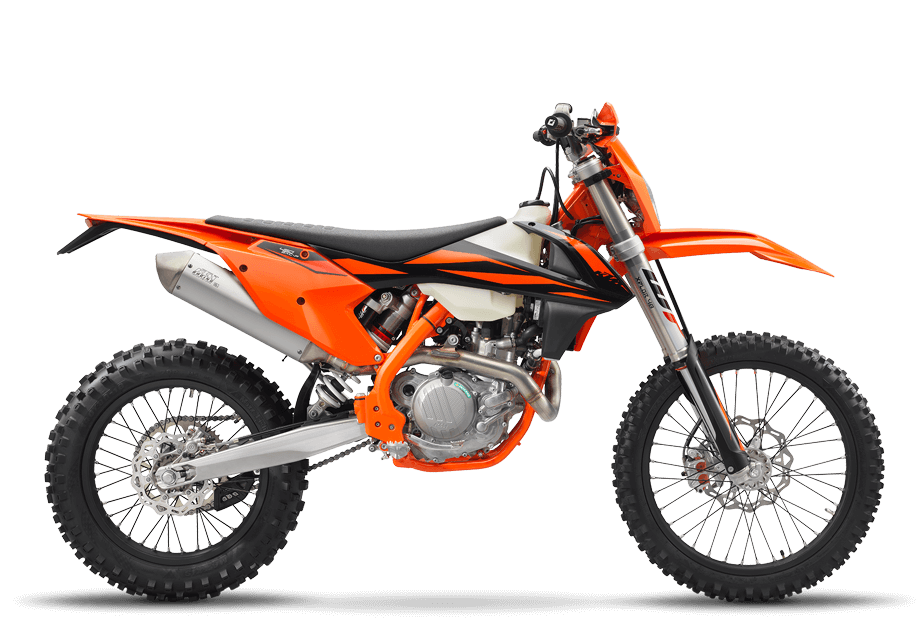 Hotel and fine dining
Just because we're serious about enduro riding, don't think we've neglected the essentials of a great stay in Spain. We have 35 years' experience in the restaurant and hospitality business and know you'll enjoy our exceptional accommodation and food.

 
Start your ultimate experience now!