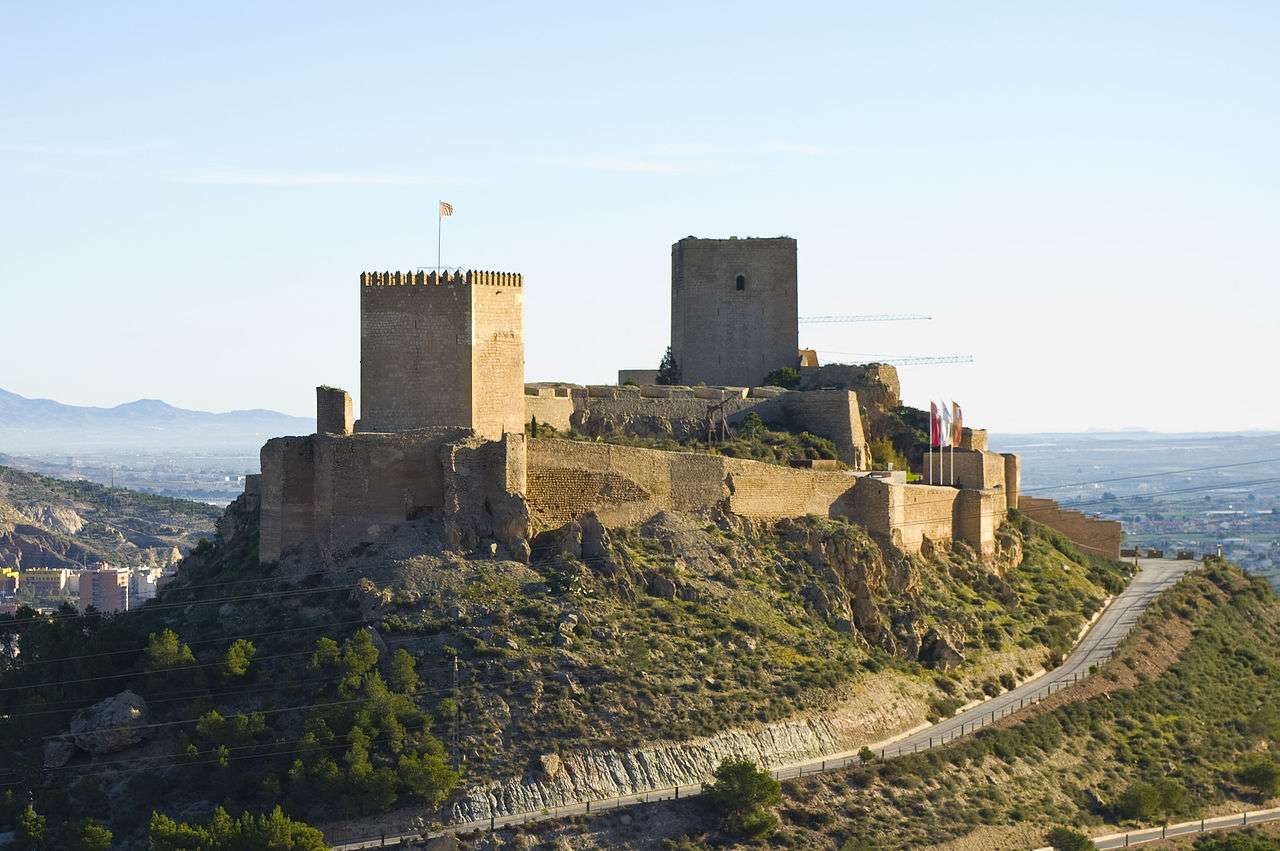 First built in the 13th-century with the tower being rebuilt in the 15th century, this strategically placed looks over the city that it once presided over
Divided into three areas, with a long, narrow shape, this geometric marvel offers up rectangular towers, polygonal floor plans and a host of other design marvels.
The rectangular Alfonsí Tower, with three sections covered by Gothic vaulted ceilings was rebuilt during the 15th century but the castle loses none of its imposing grandeur .
The castle has been restored as a themed area dedicated to visitors and to the interpretation of heritage, under the name of the Fortress of the Sun. This initiative has earned Lorca a place on the shortlist of the European Commission's EDEN programme (European Destinations of Excellence), in recognition of its sustainable tourism proposal.