Enduro training is serious business, but it doesn't have to be all hard work and no fun! Solmoto has been training enduro riders for years, providing experienced tuition and guidance to enduro riders of all levels.
Welcome to Solmoto! The premiers enduro is riding location in Spain. If you love bike riding or Enduro riding but are looking to get some expert tuition and training on enduro riding, then the guys and girls at Solmoto have everything you need and more. Solmoto has been providing enduro training to riders from novice level all the way through to seasoned and experienced riders for many years.
Solmoto enduro training is located in beautiful Murcia, Spain. It is home to a diverse range of different locations for enduro riders of all levels. Beautiful mountains, wide and spacious dessert terrain, forested valleys and the 2013 Enduro Championship trails! What more could be better than that!
Solmoto is the perfect location for riders looking to learn how to enduro ride, as well as riders with experience looking to test themselves and their skills. The guides and teachers at Solmoto will be able to show you some of the best enduro riding tracks the world has to offer. You'll also be able to test yourself against the times of the best enduro riders in the world on the 2013 Enduro Championship trails. If you can only plan one enduro riding trip this year, then make sure you visit the team at Solmoto!
For beginners, novices, or experienced riders, Solmoto has something to offer all riders. Beautiful accommodation, world class dining, and facilities to match the best 5-star hotel in the world. Bring your friends or bring your family, you won't be disappointed with the team at Solmoto Enduro riding. Contact us now to find out more!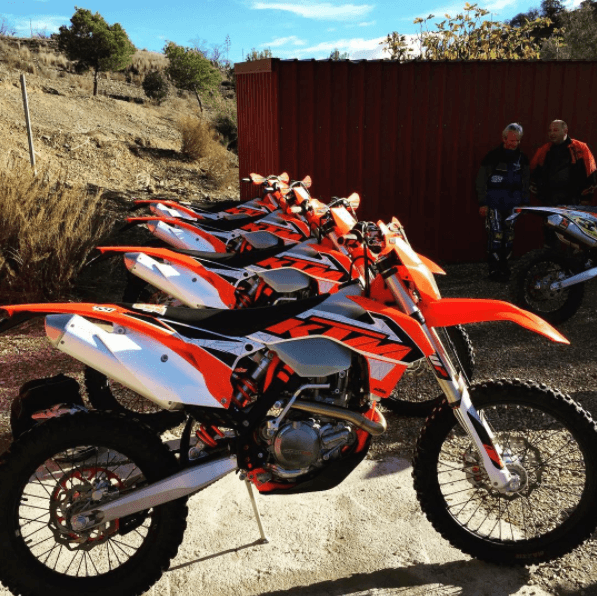 We would love to hear from you