Enduro Riding Holiday for A Beginner
Solmoto Enduro Riding has excellent enduro riding packages available for all levels of riders, from beginners through to experienced riders. It doesn't matter if you have never even sat on an enduro bike. Our experienced and friendly riding instructors will be able to have you tearing it up on some of the best enduro riding tracks Spain, and the world has to offer!
At Solmoto Enduro Riding we understand how intimidating it can be for beginner riders. You want to learn to ride, but that doesn't mean that you should have to do it in some horrible, boring enduro track. We have an amazing enduro riding holiday for a beginner that is perfect for those still just learning how to ride. Experience what professional enduro riders experience, all under the watchful and careful eyes of some of the best enduro riding instructors in the world.
Professional and friendly instructors are the key to learning any new skills. At Solmoto Enduro Riding we have patient and understanding instructors that can guide you through every step of enduro riding. An enduro riding holiday for a beginner is a great way to combine your passion with riding with luxurious accommodation and facilities. By the end of your enduro riding holiday, you'll be riding much better than any beginner. You'll be able to hit dessert trails, beautiful forest tracks, and some of the most in-depth beginner courses available anywhere in the world. If you are up to a challenge, we also have the 2013 Enduro World Championship tracks!
If you would like to find out more about how you can experience an enduro riding holiday for a beginner, then don't hesitate to get in touch with at Solmoto Enduro Riding! This could be the experience of a lifetime for any passionate rider or beginner rider.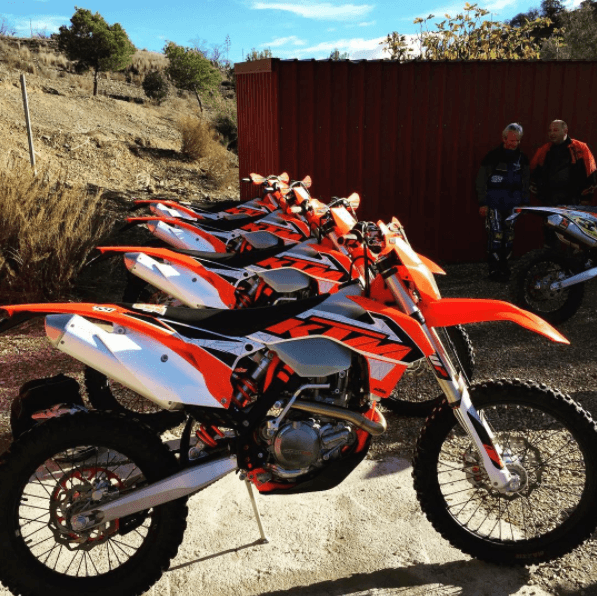 We would love to hear from you