Dirt Bike Adventure Holiday in Spain
Have you been thinking about a dirt bike adventure in Spain? Then stop thinking about it and make your dreams come true with Solmoto Enduro Riding!
If you want to experience a dirt bike adventure holiday in beautiful Spain like no other, then contact us today. One of our friendly and professional team members will be more than happy to help you with any questions which you may have. Don't leave it to the last minute though as the peak times always fill up quickly.
There is nothing better than spending a day hitting the dusty and beautiful trails on a dirt bike. Seeing what beautiful Spain has to offer while riding through forest trails, dusty and mountainous tracks and even the 2013 Enduro World Championship tracks! Don't just take our word for it though, check out our testimonial's page and what some of our amazing guests have had to say for themselves.
For your next dirt bike holiday why not consider taking a dirt bike holiday in Spain? It could be the holiday of your lifetime. We have luxury accommodation that will have you wishing you had spent just a few more hours relaxing by the pool, almost! When you finish dirt bike riding of an evening, you'll be able to sit back, and either has a fantastic meal or relax by the pool with drinks. Solmoto Enduro Riding has beautiful facilities which are perfect for groups of riders, families or even couples.
If you would like to book your next dirt bike riding holiday in Spain now, then just reach out and get in touch with us. One of our friendly and professional team members will be in contact with you as soon as possible.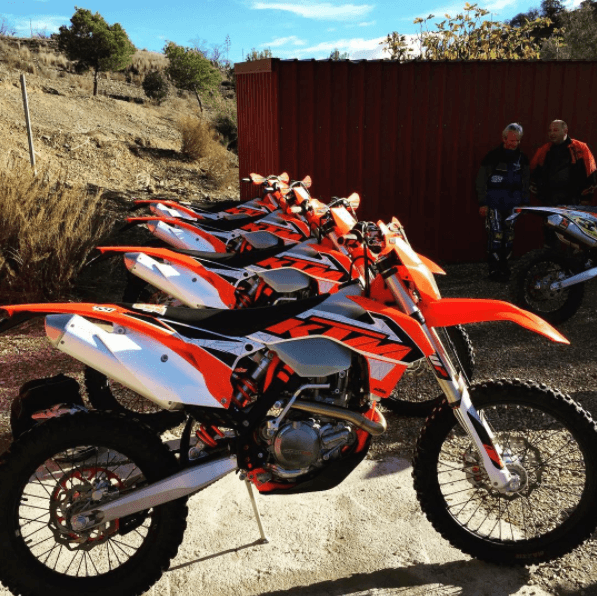 We would love to hear from you